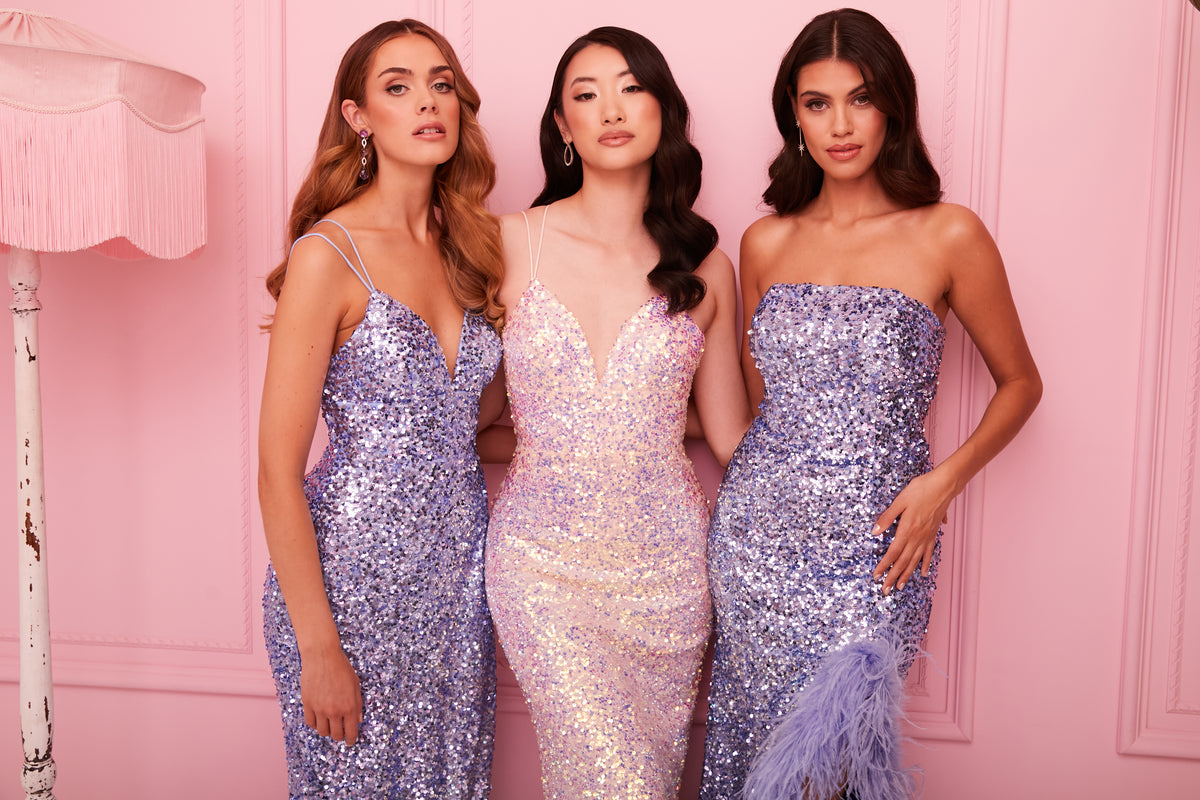 Every year, prom night is one of the most highly anticipated events in a high school student's life. It's a night filled with glamour, excitement, and memories that will last a lifetime. One of the key elements of this special night is finding the perfect prom dress. With countless styles and trends to choose from, it can be overwhelming to find a dress that makes you feel like the belle of the ball. Luckily, Amarra offers an extensive collection of prom dresses that cater to various preferences and body types.
When it comes to choosing a prom dress, there are several factors to consider. First and foremost, you'll want to determine your budget. Whether you're looking for a more affordable option or willing to splurge on a designer piece, Amarra's collection has options for everyone.
The next step is understanding your body type and which styles flatter your figure. Prom dresses come in various silhouettes including A-line, sheath, mermaid, ball gown, and more. If you have an hourglass shape, opt for a form-fitting mermaid dress to highlight your curves. For those with a pear shape, an A-line or empire waist gown can balance proportions perfectly.
Color is another crucial aspect when selecting a prom dress. While traditional choices like black, white, or red are timeless classics, don't be afraid to explore vibrant hues such as royal blue, emerald green, or even pastels. Amarra's collection offers an array of colors to match any skin tone and personal style.
Apart from choosing the dress itself, it's essential to find accessories that complement your outfit. Consider the neckline of your dress when selecting jewelry; opt for delicate earrings and a statement necklace for strapless gowns or a pair of chandelier earrings for dresses with high necklines.
Shoes are equally important to tie the whole look together. If you're wearing a long gown, your shoes will only peek out occasionally; however, selecting an elegant pair that matches your dress color or metallic tones can elevate your style. For short dresses or high-low hemlines, opt for heels that elongate your legs and add a touch of femininity.
Once you've selected your dream gown and accompanying accessories, it's time to consider hair and makeup. Your hairstyle should complement the neckline of your prom dress while also reflecting your personality. From classic updos to loose waves or intricate braids—there are endless possibilities to choose from.
Your makeup should enhance your natural beauty while adding a touch of glamour. Whether you prefer a bold smoky eye or a subtle shimmery look paired with glossy lips- the choice is yours! Experimenting with different styles prior to prom night will give you ample time to perfect your desired look.
Lastly, don't forget about comfort. Prom night is all about enjoying yourself, so make sure you feel comfortable in your chosen dress and shoes. Choose fabrics that allow movement and ensure the dress fits well without any restrictions.
In conclusion, finding the perfect prom dress entails careful consideration of various factors including style, budget, body type, color, and accessories. Amarra's wide range of prom dresses provides countless options for every prom-goer. By following these guidelines and putting your personal touch on every aspect of your outfit and appearance, you're bound to feel confident and radiant on this magical night.