If there is one thing that people often forget to buy or choose among the multitude of jewelries in front of them, it would be bangles. Bangles are actually very stylish and nice! They just get overshadowed by more famous kind of jewelries like necklaces, bracelets, and rings. This is such a shame though because they have the same kind of charm as those jewelries, and maybe even more. In fact, some might even say that bangles are more of their preference as compared to bracelets due to reasons.
Bangles vs. Bracelets
Before we jump right in to the question, what exactly first is the difference between bangles and bracelets? Well first of all, one of the most defining and outstanding feature of bangles that make it stand out from bracelets is its structure. Bangles are usually solid circles that you can slip right into your wrist while bracelets are more flexible both in terms of structure and design. Bracelets often have metal chains as its clasp or as a way to hold it together. On the other hand, bangles are more of a solid piece.
If you want to go more for a solid minimalistic style in jewelry but at the same time it can still stand out, then bangles would be the perfect one for you. Bracelets often go unnoticed by people unless looked at closely or containing flashy and big beads or chains. But bangles can catch the eye of a person subtly while at the same time, not drawing the attention far away from the outfit you are wearing. This is because it has a more solid piece and color so that allows the bangle to stand out but not taking the attention.
This is also a perfect pair for chain necklaces because it complements each other.
What kind of bangle?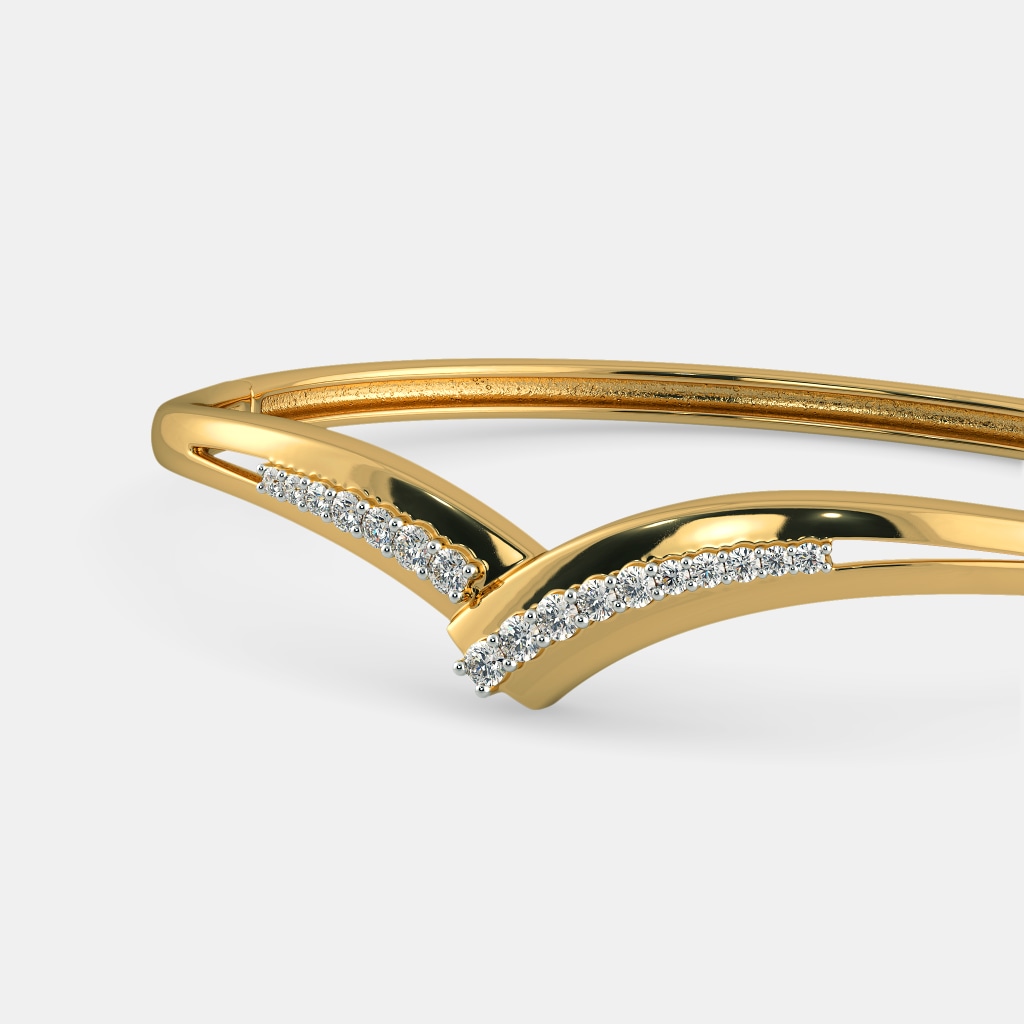 There are many kinds of bangles out there. Some of the most common ones are the silver metal bangles that when stacked together, can really make you and your outfit stand out. They usually go well with bohemian styled outfits or silver or black formal outfits. But make sure you do not have any other jewelry with this or it would be overwhelming.
Another good one is the gold kada designs. This one is unique and usually worn by men but women can also wear them. This design looks antique but not to the point that it looks tacky. In fact, it is a perfect jewelry when going to a wedding.